HOMETOWN FLAVOR, HANDMADE PIZZA
Meet your new home-slice! Celebrate the flavors of your hometown with our NEW handcrafted specialty pies. Plus, you can eat well and feel great, with $1 from each regionally inspired pizza sold going to a local organization dedicated to providing hunger relief in each community.
Local Taste, Limited Time
Celebrate the taste of your city with our new regionally inspired pizzas! Chefs across the country have spent weeks prepping the best ingredients to honor the diverse culinary traditions their communities from coast to coast. Their hard work has finally paid off! Show them your support and represent your city from March 14th through April 10th by ordering an original handcrafted pizza at your local North restaurant. Experience home in every bite.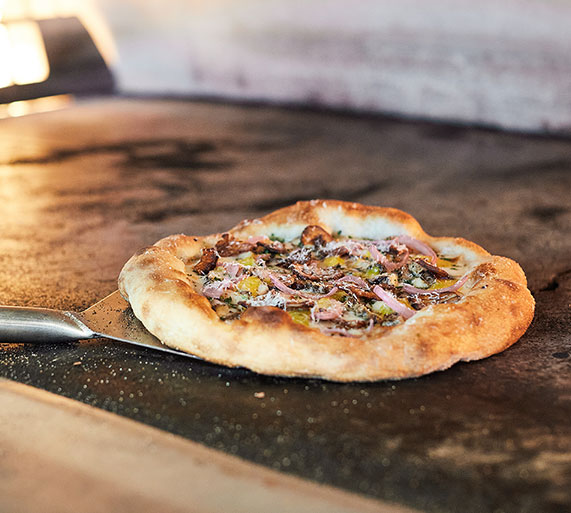 Featured Pizzas
Red Chile
Handmade for Phoenix, Scottsdale, Gilbert & Tucson
The Cubano
Handmade for Summerlin
La Birria
Handmade for Santa Monica, El Segundo, Irvine & Del Amo
Puerco Picante
Handmade for Del Mar & Fashion Valley
Ratio IPA-Braised Colorado Lamb
Handmade for Cherry Creek
Virginia Ham & Cheese
Handmade for Reston, Tysons, and D.C.
Guava BBQ
Handmade for Miami, Dadeland & Orlando
The Georgia Peach
Handmade for Buckhead & Perimeter
Kansas City Pulled Pork
Handmade for Leawood
Queen City Porchetta
Handmade for Charlotte
Buffalo Chicken
Handmade for King of Prussia
Music City BBQ Chicken
Handmade for Nashville & Franklin
BBQ Brisket
Handmade for Dallas & Plano, Austin 2nd, Austin Domain, San Antonio
Pho
Handmade for Houston & The Woodlands
Conecuh Sausage
Handmade for Birmingham
THIS PI DAY, WE'RE TAKING OVER AUSTIN.
Free pizza, tattoos, an epic stunt show, and much more! We're throwing a Pi-gantic party in Austin and hope to see you there.