Currently there are no open positions for new restaurant staff.
View Openings
There's room at our table
At North, creating and serving crave-worthy food is our passion. We believe every moment a guest spends with us should be one that is worth savoring. From front of the house to back of the house, we work together every day to raise the bar on delivering the perfect handmade North experience. If you're ready to bring your talent and passion to a place where it will be nurtured and rewarded, it's time to go to North.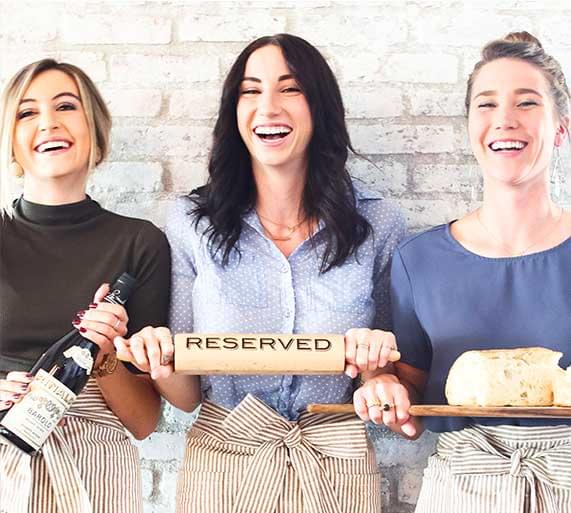 Meet Damion, Sous Chef at North Italia Tucson
Damion loves to make pizza from scratch. He brings the kind of passion and soul to his craft that makes North Italia something special.
Meet Stefahn, Bartender at North Italia Tucson
Stefahn appreciates the little things, like remembering a person's name and favorite drink. At North, a good bartender is a friendly face and a warm welcome.
Meet Morgan, Server at North Italia Tucson
Morgan thinks of North as a place where passion can be seen, felt, and savored. Everything is made from scratch and the people are always personable.
Meet Vito, General Manager at North Italia Tucson
The team at North is fluent in the language of food and wine. Vito believes people can feel your passion in the way you talk about the things you love, and in the knowledge you bring to the table.
Opportunities
We want everyone who joins the North Italia team to feel like their talent is being nurtured and rewarded. That's why we go above and beyond to provide our team members the benefits that will make them feel welcome, taken care of and poised for growth.
---
Fun Work Vibe
Our chefs, hosts, managers and servers are friendly, service-focused, warm and passionate. Working with the North Italia team means sharing an experience with people who feel the same passion and dedication to their craft.
North Dining Discount
Restaurant jobs come with some unique benefits. Become part of the North family and enjoy perks like dining discounts.
Flexible Schedule
We understand that perfecting the handcrafted experience means taking care of the people who help us achieve that daily. So we try to provide every member of the North Italia team with a flexible schedule.